We've tested a lot of radio's over the time, and the new little Jumper T-lite's surely check off all of boxes! Don't let its size fool you for at around 80 bucks you can have an amazing small yet versatile radio that meets all your foamies models needs. While this radio was original designed for quad / heli pilots, it can easily be setup for Rc airplane flight controls. There is a small learning curve in how you navigate through the menus though its fairly easy there after. We've pointed out a few sets below to help those that have never setup up a Jumper T lite radio before.

1.Make sure you have antenna connected prior turning on unit or it WILL damage it.
2.Make sure 3.7v 18650 battery is used and voltage is at least 4.1 volts when programming.
3.Turn on unit by pressing the center largest button, you will see the screen light up with dashed lights till it loads, then release the button.
4.Press and hold ENT button which takes you into model page.
5.Navigate by using up or down buttons.
6.Press and hold ENT to create model.
7.SYS and MDL buttons can be used for left and right movement thru the menu.
8.Used MDL button to setup new model.
9.Once you see you are in SETUP, you can edit the following as well as bind yourreceiver.ie: set timer, change model name etc.
10.While in Setup, move all the way down to Internal RF, below this you will see Mode, for DSM(2/X), you must set to Multi, then change Type to DSM. Continue down to Receiver and use the MDL button to move over to the right direction and highlight [Bnd]. then press ENT. You will now hear the bind process beeping. Make sure the lights on the receiver are indicting binding is working etc. You may need to change to a different type depending on what receiver you are binding. The above works well with our DSM2/DSMX receivers.
11.Now that you have bound receiver and it's time to set up the controls.
12.With the MDL button scroll through the 1/7 pages to page 4/7 which should say Inputs. Note depending on the option you have selected up to this point you may have additional menu pages, just look for the page titled "Inputs".
13.Us the Down button to which control you want to edit (Ail,Ele,Thr,Rud). Once on the channel you want to edit, press and hold ENT, you will now see Edit in the menu, press ENT again.
14.Now you can edit the control function, use the down button to scroll to where you want to edit. Weight = control throw amount, Offset is used as sub trims, Expo = Exponential, also you may want to turn TRIM on so you can use trim buttons.
15.To change servo direction, you must be in page 7/12 (OUTPUTS) of the menu (use the MDL button again to navigate). Once in OUTPUTS page arrow down to what you'd like to change. You want to edit/reverse direction. Note that ch 1 = ail, ch 2 = ele, ch 3 = thr, ch 4 is rud. Once on the channel you want to edit, press, and hold ENT button and you will see the edit button, press ENT again to edit. Press Down button and highlight Direction, press Ent and it will auto change to INV which will now change servo direction.
Jumper T-Lite Radio purchase link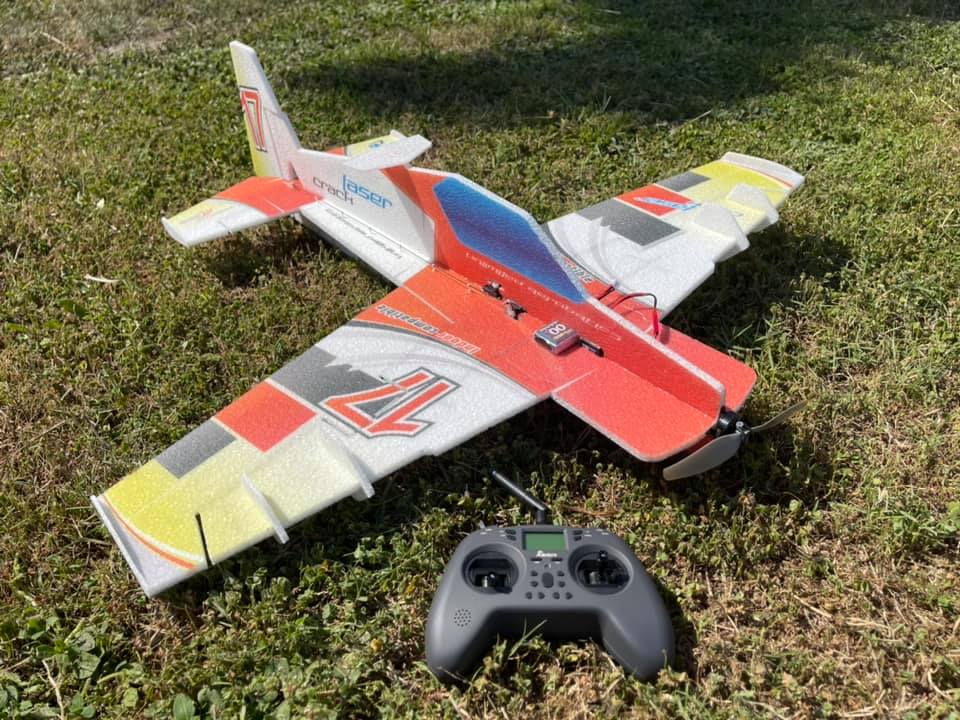 Recent Posts
We've tested a lot of radio's over the time, and the new little Jumper T-lite's surely check off all …

Magic Micro Product Link:Product Review and Build Notes for the Hacker New Micro Magic ARTR Author: …

NEW.... Certainly there have been a fair amount of choice out there for the FPV flier, quads of a …