Published by James Abbott on Jul 2nd 2019
The VA Zeta is a great model for line-of-sight acrobatic or combat flight, but with a simple lightweight FPV camera (like the one found here: https://twistedhobbys.com/fx798t-micro-fpv-camera-5-8ghz-40ch-25mw-vtx/) the Zeta turns into a fantastic first-person flight model!
The 35" (900mm) wing with a camera and battery only weighs about 250g - it's light weight construction and EPP foam make it very durable which is great for beginners and aggressive advanced flying. The Zeta is simple to assemble and the fuselage has plenty of room for the ESC, battery and radio receiver. It's large control surfaces and overall light weight make the it much more acrobatic than most other wings.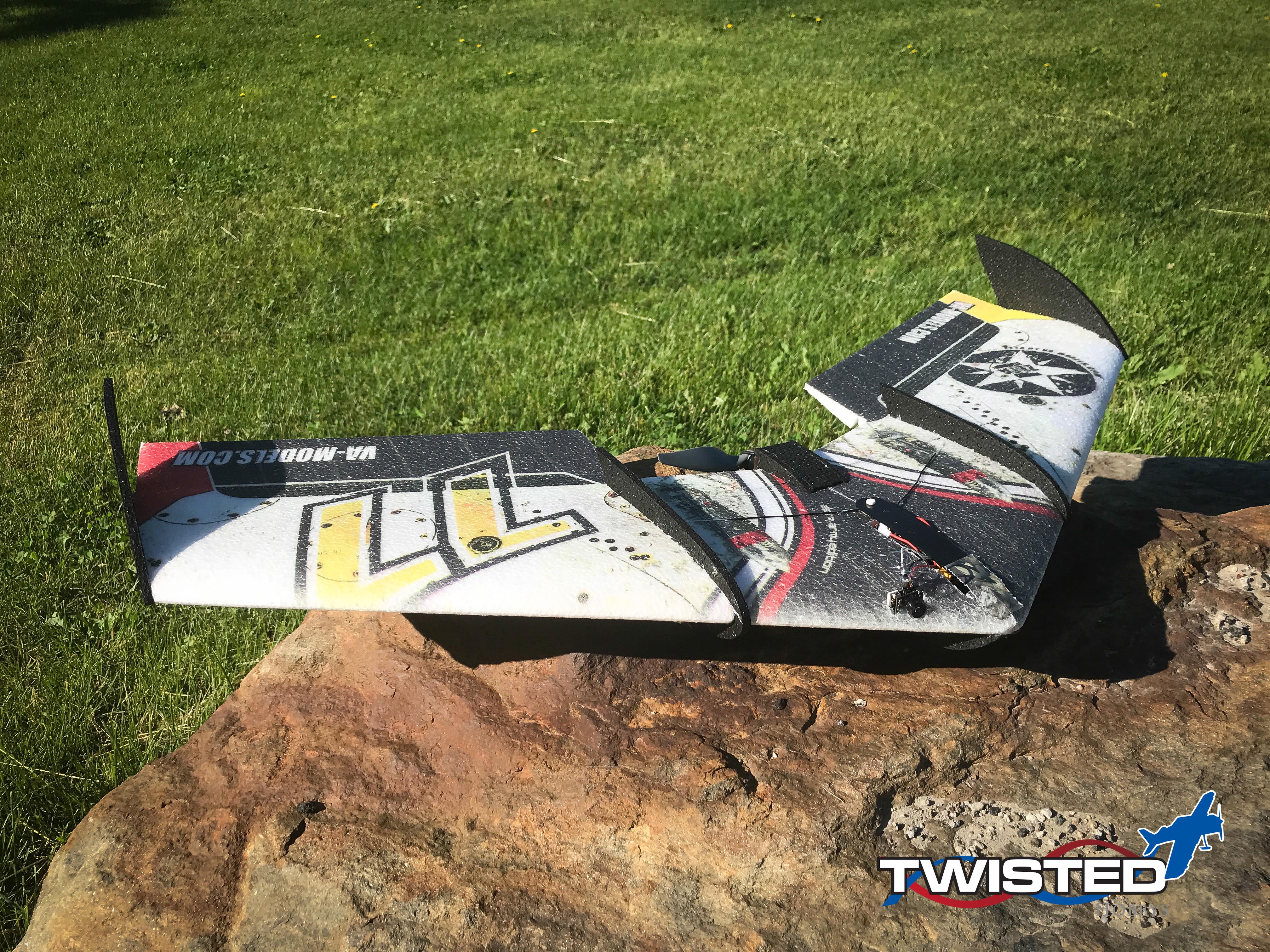 For this build I used the TW Zorro/Zeta electronics kit (found here: https://twistedhobbys.com/power-combo-35-zorro-zeta-wing-tmw-ice/) which suits the model perfectly. I used an APC 7x4 prop to better match the 3S battery I used. With a small ~500mah 3S the Zeta has plenty of power for vertical climbs but is also very stable at low speed which is great for proximity flying and smaller flying areas.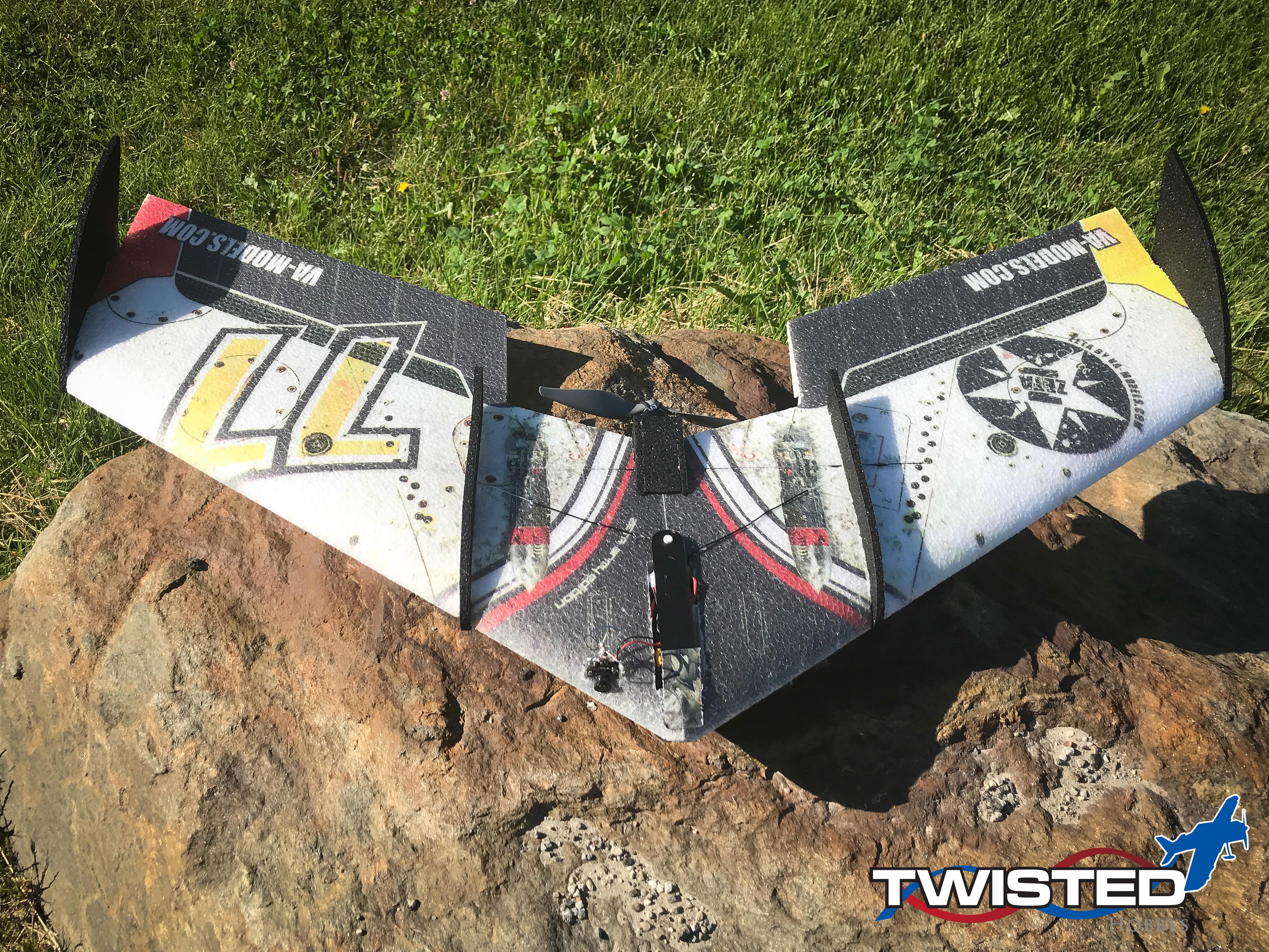 There is plenty of space on the model to install an FPV camera. I installed my camera in a small hole cut 2" to the left of the nose to better avoid any damage in crashes. A 25mw FPV camera can be powered from an empty 5v servo port on your radio receiver - a 200mw camera can be installed to increase FPV range, but a separate BEC or small 1S lipo battery is recommended.

Build video of the VA Zeta:
Find the VA Zeta in 5 color schemes, along with their other models here: