Control-Surface Servo Oscillation Absorber Kit (4 pc's)
SKU:

Servo Jitter-Fix Kit (4 pc's)

UPC:

MPN:

Prop Saver Bands Heavy Duty

Bulk Pricing:
Description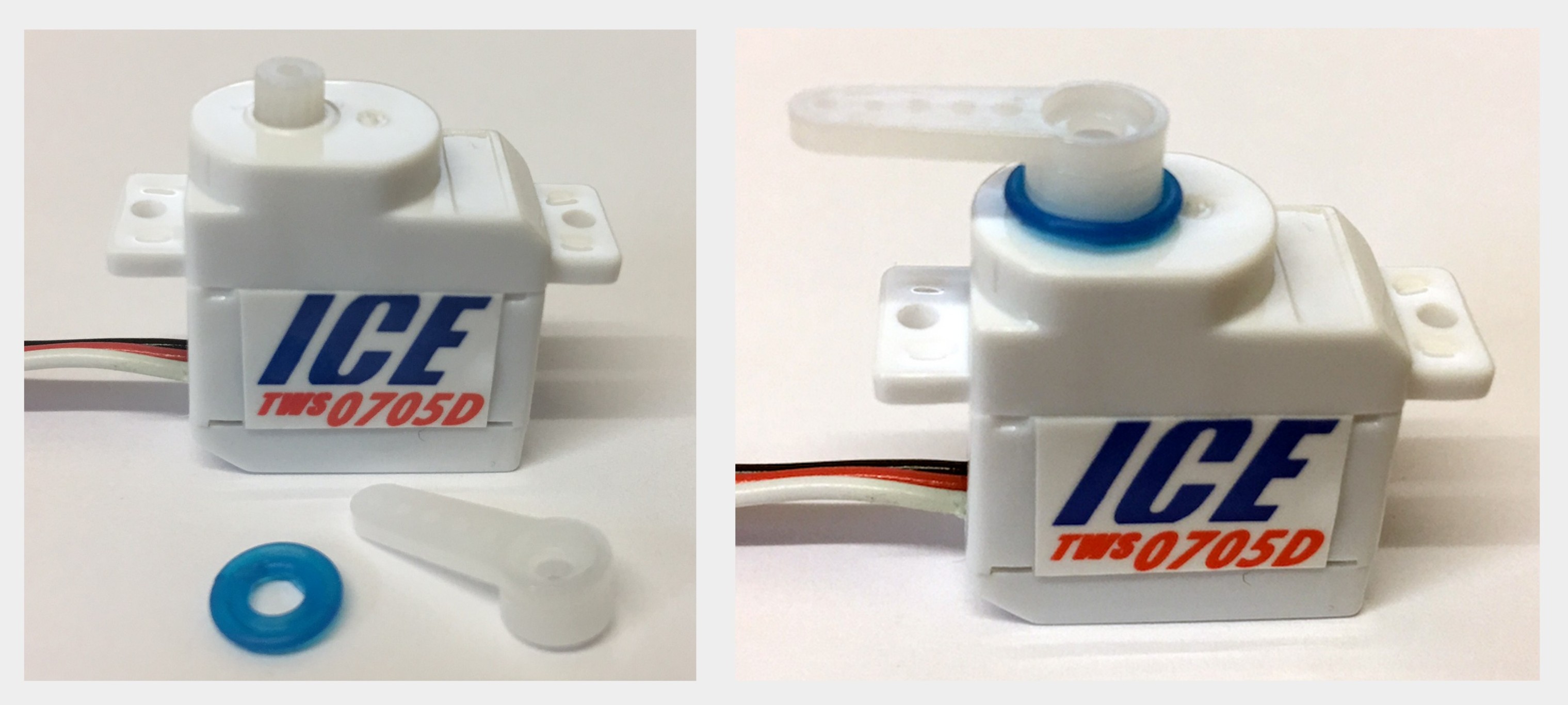 Wait!!! Don't remove your servo if you have control surface flutter which is very common on most all 3D aircraft's. Once plagued with control surfaces flutter but not any more since we now have a solution with our Control-Surface Servo Oscillation Absorber Kit!
The infamous control surface flutter condition now has an easy solution! One of the most common issues associated with any 3d aerobatic airplanes is the dreaded control surface servo flutter condition. Do to the oversized control surfaces can cause this a back and forth momentum (jitters) of the control surface making the servos ability to recenter itself more difficult. This quick and easy yet low-cost solution removes jitters and fluttering control surfaces without sacrificing control movement by applying the right about of resistance.
Includes: (4) special grade pure silicone o-rings (color may vary)
Directions: 1) Remove servo horn, 2) Install supplied special o-ring from kit, 3) Re-install servo horn, 4)

Adjust servo screw depth and now enjoy a jittery free control surface.
D
isclaimer: We take no responsibility for servo damaging or miss usage, please use at your own discretion. Do to different types of servos and control setups we can not guaranty kit will fix every situation though we have successfully fixed many control setups with these products.

Please note tension is controlled by the depth of the servo horn screw, we suggest slowing increasing screw depth until control surface flutter is removed, you do not want to over tighten or may over stress servo

.
View All
Close
4 Reviews
CONTROL-SURFACE SERVO OSCILLATION ABSORBER KIT (4 PC'S)

I was skeptical about these in the beginning. I put them on my servos before installing in my plane and cranked the servo arm retension screw as tight as it would go. The servos had a hard time moving so I decided not to use them. Realized after the plane was together and the linkages were connected, they had a lot of jitter in them (used on the 43 Veloxity). I then read the instructions for these things. I reinstalled them and tightened the screw until the jitter stopped. My application required the screw be just less than completely seated. They definately removed the jitter.

Until being introduced to TwistedHobbies, I was aware of these little guys, and what a difference and so simple!!! Again Thanks

Control Surface Oscillation Kit

Well! I haven't flown the plane yet, but I can say this: the idea is fantastic and then the service was even better than that as we have a billing address where we're never at as FullTime RV'ers which creates problems that TwistedHobbies resolved

I've been throwing any and all servos I have away when they develop jitter or flutter. I discovered this product and decided to give it a try. I dug up some old servos that have jitter (not even twisted hobby servos) and gave it a try. IT WORKS!! So glad!
View All
Close