Throughout the years of flying different air-frames, the Extra has always been my go-to for all around precision in XA and traditional low and slow 3D. The RCFactory 39" Super Extra Super lite really took this same performance and introduced it to the indoor foamy world, so when I heard that they were releasing an "L" version of the Super Extra I was thrilled! As expected, the Super Extra L is a precision and 3D machine! Not only does it perform great but it looks INCREDIBLE with the two available schemes. Product Link
Making the shape of the airframe look pleasing is honestly very hard to do with a "flat" foamy in my opinion, but the Super Extra L's airframe design definitely exceeds my expectations! The airframe very closely resembles the sleek look of the Extra NG, the newest Extra introduced to both full scale and RC, an airframe which I love the look and flight characteristics of. It is awesome to see this amazing airframe get implemented into a foamy!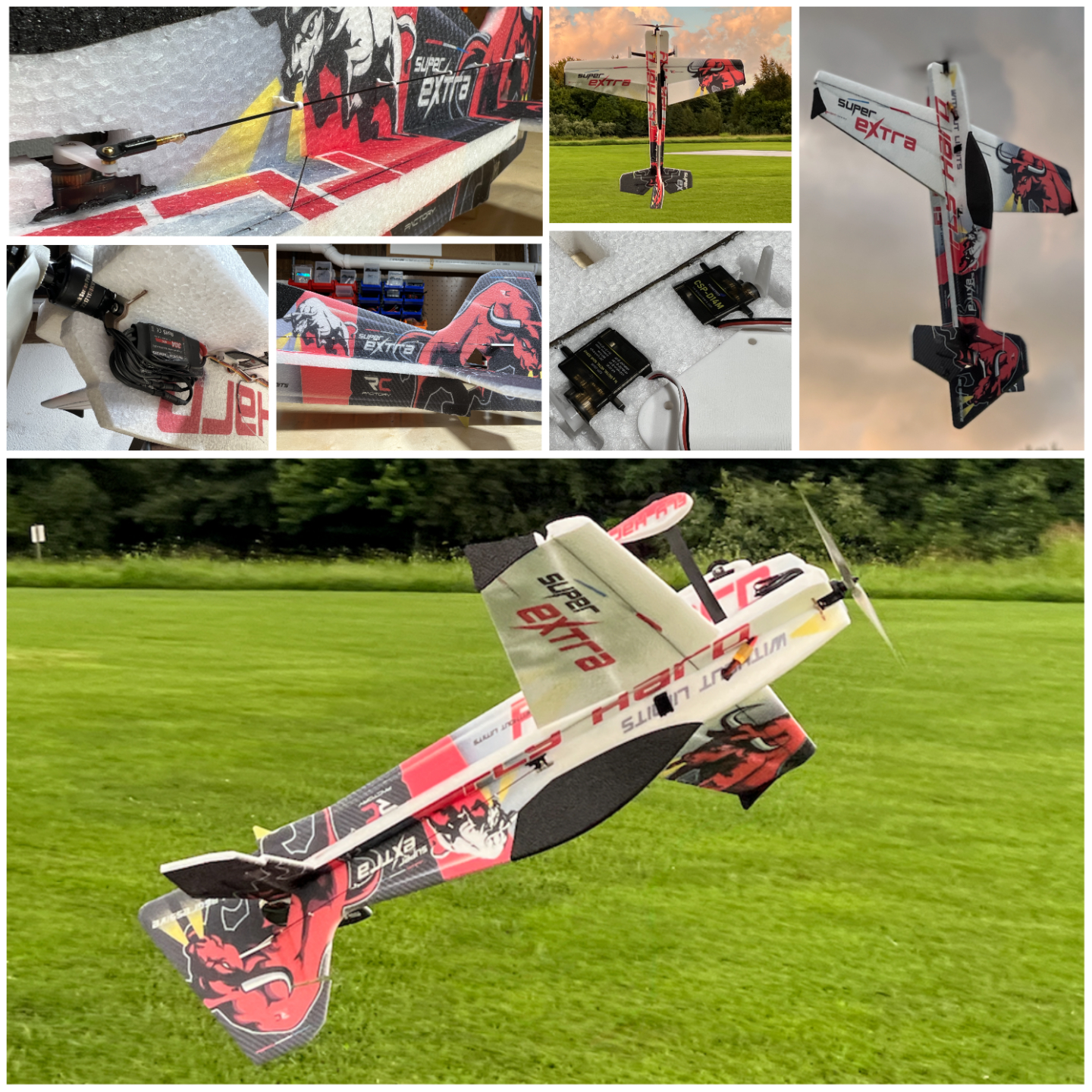 Thanks to the TwistedHobbys Power Combo, the build is just as easy as any standard size TwistedHobbys kit. Due to the thick EPP foam, very little structural bracing is needed and the result is a low amount of carbon actually used in the build. For the average builder, the kit can easily be completed within a couple of evenings. The servos included in the power combo are definitely worth mentioning! The CSP-D14M's really help this airframe dominate when it comes to precision.
Snaps and other fast XA maneuvers are flawless with zero blowback, really showing how strong, quick, and precise the CSP line of servos are! Ultimately, if you are a fan of the Extra, then you will NOT be disappointed by the Super Extra L!
It is essentially all of the good qualities of the Extra packed into the durability and easy transportation of a 3D foamy!
Product: Link
Recent Posts
Chris Doerr dives into this Crack Pitts XL model by Twisted Hobbys. …

Talk about a unique model that is 3d capable yet also a tow truck!!! …

It's absolutely exceptional with how the Hacker Model's MX2 fly's, and the color scheme is super vib …