I had always wanted to try one of Rc Factory's Clik model for some time now since I was always curious in trying an indoor pattern airplane. Being a 3D pilot I don't have a lot of experience in pattern airplanes and F3P in general but always wanted to give it a try. The Clik 21 is definitely the way to go if you are in the situation that I'm in of not wanting to break the bank on a high end expensive F3P setup and spending all the time building and designing.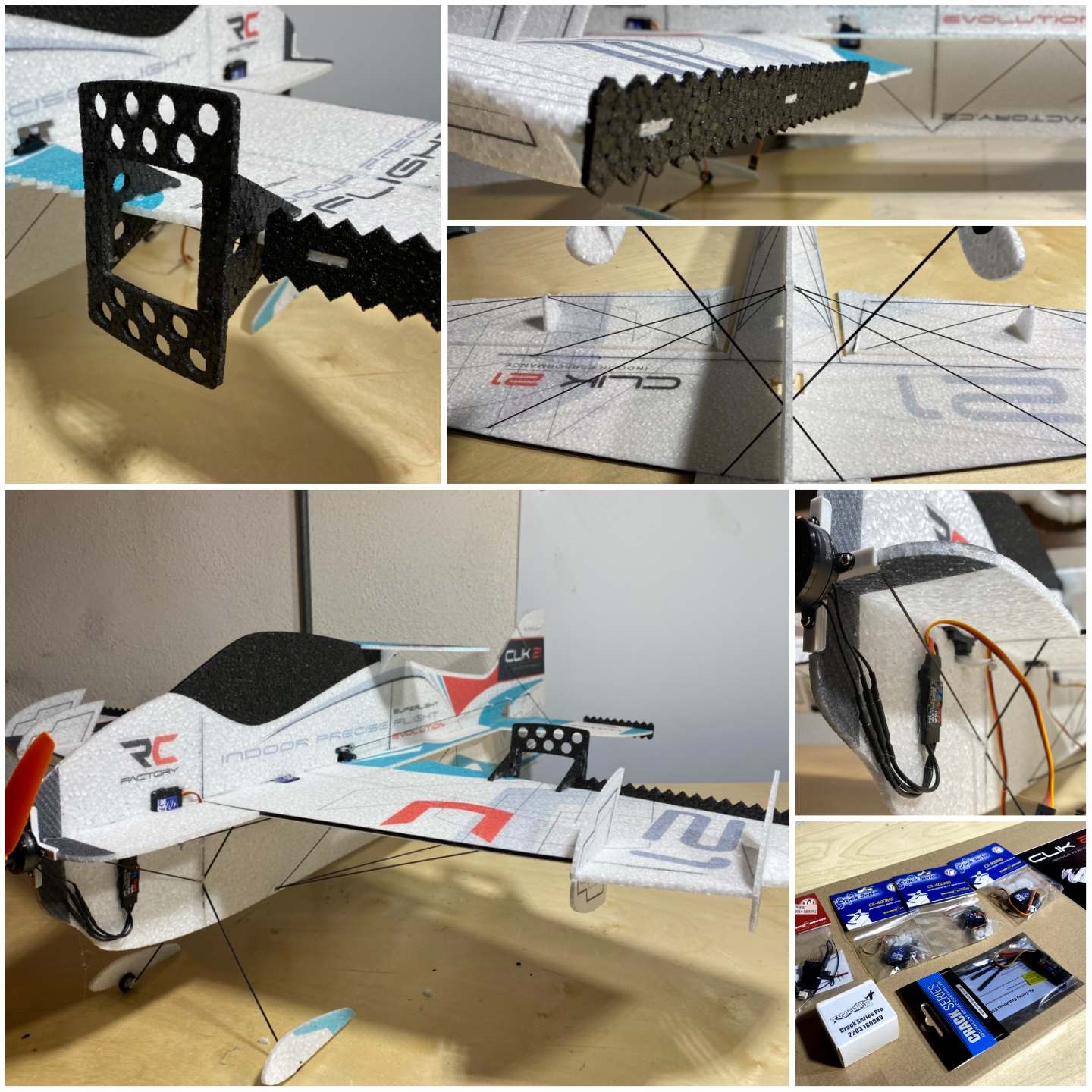 With its simple and relatively quick build and the power combos that Twisted Hobbys has to offer, this plane is the way to go for those wanting to test the waters in the pattern world! Also if you're like me and crash a lot then the Clik is definitely more forgiving and easy to repair than almost all F3P contra rotating setups and models
Another thing to definitely point out is the variety of setups that this airplane can take. whether it's for those weight savers who want to mill the air frame out to the more fast paced pilots who want a faster motor to achieve a more 3d oriented airplane, the Clik 21 accepts any of these flying styles and or setups!
Information Links:
Recent Posts
Chris Doerr dives into this Crack Pitts XL model by Twisted Hobbys. …

Talk about a unique model that is 3d capable yet also a tow truck!!! …

It's absolutely exceptional with how the Hacker Model's MX2 fly's, and the color scheme is super vib …